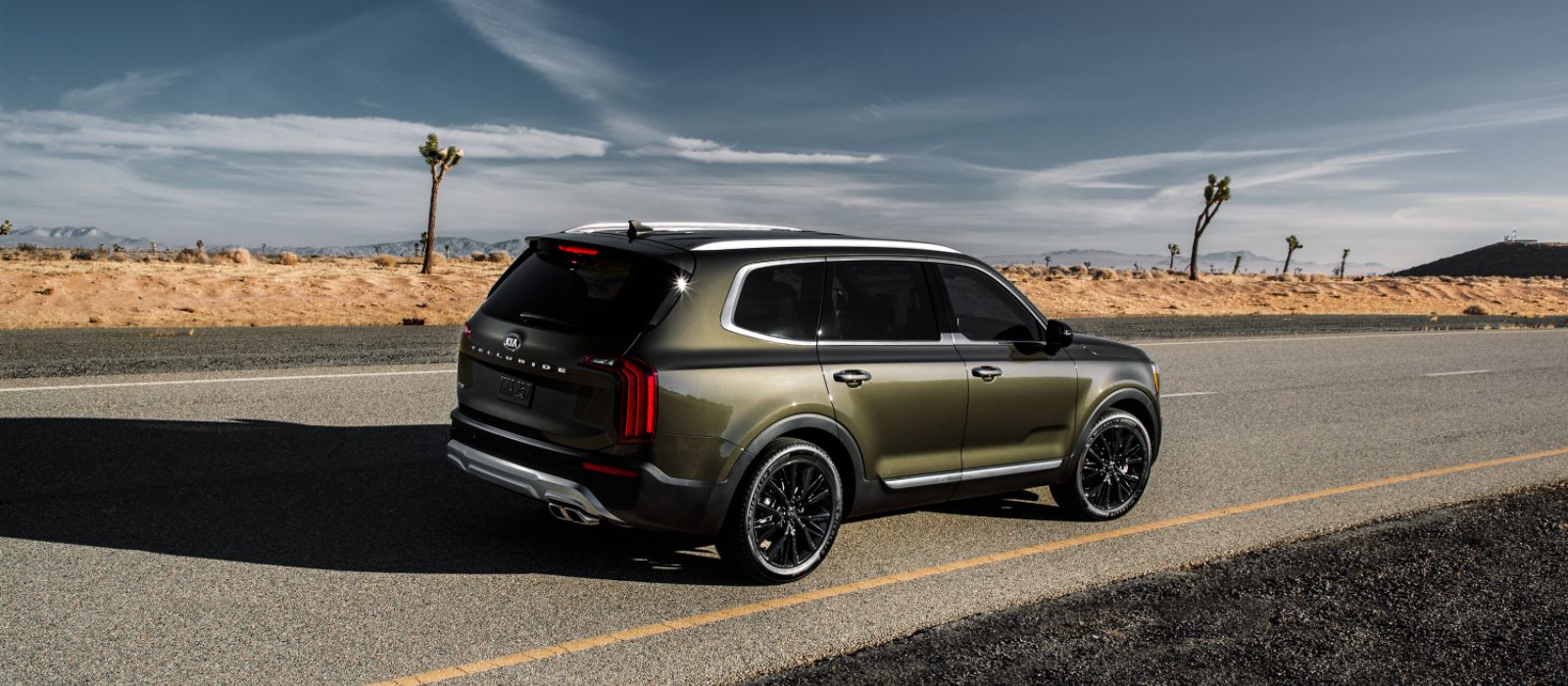 Rick Case Kia Sunrise

New Kia Telluride SUV
The Kia Telluride climbs to the top of the Kia SUV lineup!
Get behind the wheel of one here at Rick Case Kia Sunrise
There aren't that many SUVs out there that really live up to their namesake, but the Kia Telluride is one of the few that undoubtedly does. Like the towering, mountainous geography that surrounds in namesake in the Midwest, the Kia Telluride stands out as one of the largest production models in the Kia lineup to date.
But of course, the Kia Telluride isn't just big; it's also the flagship of the Kia SUV lineup, and as you might expect, that comes with some mountainous expectations in its own right. Happily, with the latest Kia tech, a premium interior with room for up to eight, and some of the Kia brand's most impressive off-road performance credentials to date, the new Kia Telluride is generating a buzz at our Fort Lauderdale,  FL Kia dealership unlike any other new model release to date.
In fact, if we had to characterize it, we'd say that the new Kia Telluride is the perfect midsize SUV for active, adventurous families from Plantation to Hollywood, FL, and if that sounds like a description of you and your loved ones, you owe it to yourself to see what the Kia Telluride has in store.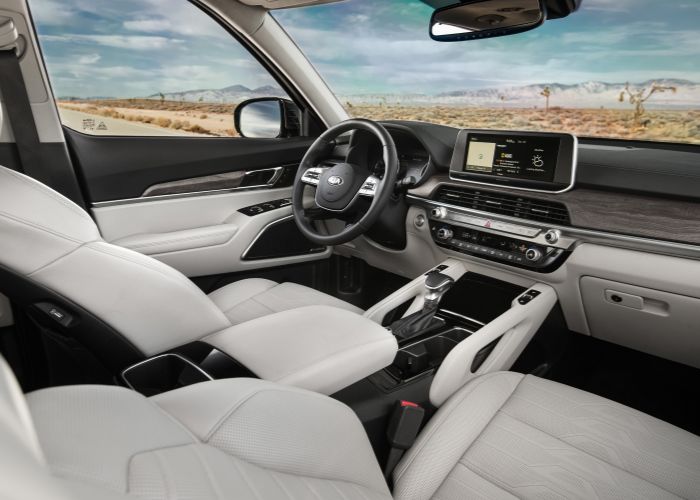 What makes the Kia Telluride such a special SUV?
That's a tricky question to answer succinctly. We've heard a lot of excitement over this new flagship SUV, but almost every single person we've spoken to has had something different to say about it.
For a lot of folks, it's hard to deny just how attractive the Kia Telluride is from a design standpoint. We know they say that, "beauty is only skin deep," but when you're turning heads as you cruise around the greater Davie area in the new Kia Telluride, it may just be more than that.
From its strong, broad stance to oversized elements like the Tiger Nose front grille and elongated nameplates to its dramatic, L-shaped LED tail lights, the Kia Telluride looks good from any angle, but the best view is undoubtedly from the driver's seat.
Thanks to its generous ride height, the Kia Telluride gives its passengers a commanding view of their surroundings, so if you get some envious glares as you look down at the folks in that sedan beside you at the stop light, just let them know it's nothing personal.
Of course, there's more than a few things to catch your eye inside the Kia Telluride as well. From its available quilted and extra-padded upholstery to the feel of its available simulated brushed metal and matte-finished wood trim, the Kia Telluride has an interior that gives an upscale take on the rugged themes of its exterior design.
Now, let's talk performance and features. For a day-to-day driver in Plantation, the Kia Telluride is powerful and spacious enough to go from picking up your kids from school to making a grocery run to one of the wholesale clubs and back again with little downtime. What's more, if you're traveling into the city, you can feel a lot more secure thanks to the available Kia Drive Wise Advanced Driver-Assistance Systems.
However, the best use for the power the 3.8-liter V6 engine on the Kia Telluride affords you is undoubtedly weekend adventuring. With up to 5,000 pounds of towing power, the Kia Telluride is a perfect SUV for taking a small boating trip or a camping adventure with some friends if you've got a small camper trailer. But even if it's just a family picnic or a trip to your favorite fishing spot, the Kia Telluride can ferry you with confidence wherever the road may lead. And if that road just happens to venture over steep terrain, rocky pathways, or muddy unpaved roads, you can be glad the Kia Telluride comes equipped with active on-demand all-wheel drive, a center-locking differential, and four different drive modes for just those occasions.
Come take the Kia Telluride for a spin at here at Rick Case Kia Sunrise
Okay, so here's the fun part! Now that you know a bit about what the Kia Telluride can do, it's time to put it to the test and see if lives up to what you're looking for in your family's next car. So, when you get some free time, bring the family down to Rick Case Kia to take a test drive with the new Kia Telluride, chat with our team about the features and trims it has available, and learn more about the Kia financing options that can help get you behind the wheel of this astonishing new SUV.