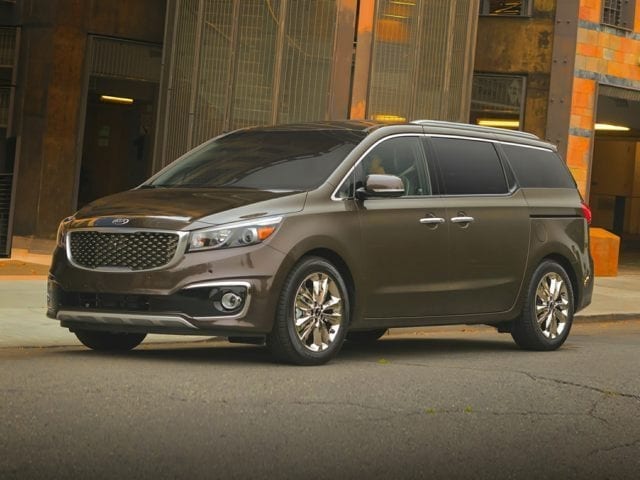 The Kia Sedona is Turning More Heads Than the Competition in Sunrise, FL
Driving a minivan doesn't have to be boring, and Sunrise drivers are discovering that in the new Kia Sedona. The Kia Sedona continues to turn heads on the Fort Lauderdale, Davie, Plantation, and Hollywood roads, and is available at Rick Case Kia Sunrise. But how does it compare to the competition? Find out, as we compare the Sedona to the Toyota Sienna and Chrysler Pacifica.
Kia Sedona vs. Toyota Sienna
Pricing: The Sedona has a starting price of $26,900, which is almost $3,000 less than the $29,750 starting price of the Toyota Sienna. Jump up to the top trim, and you still save $900 with the Sedona SXL as opposed to the comparable Sienna trim.
Passenger Space: In a minivan, passenger space is king. Luckily, the Sedona offer 172.3 cubic feet of passenger volume, which is almost eight cubic feet more than the Sienna. This includes more front head, leg and hip room, and second row head and leg room in the Sedona.
Remote Engine Start: The Sedona offers remote engine start from the very beginning. Want that option on the Sienna? Get ready to shell out an extra $6,500.
Kia Sedona vs. Chrysler Pacifica
Pricing: The $26,900 starting price of the Sedona is over $2,000 more affordable than the Chrysler Pacifica's starting price of $28,995. Even the Sedona SXL, the top trim level, is almost $1,000 less than the comparable trim of the Pacifica.
Passenger Space: You buy a minivan for space, and the Sedona delivers 172.3 cubic feet of passenger volume. That's over seven cubic feet more than the Pacifica. The extra space translates into more shoulder and hip room in the front seats, and more leg, shoulder and hip room in the second row.
Passenger Capacity: Enjoy available seating for up to eight people in the Sedona. The Pacifica only offers seating for up to seven.
Cargo Space: That interior volume is also good for cargo. In fact, the Sedona, at 142 cubic feet of cargo space, offers a foot and a half more cubic feet than the Pacifica. If you want to keep seating available, you'll still find almost two extra cubic feet of cargo space behind the third row in the Sedona.
Don't just read about it. Experience the new Kia Sedona today at Rick Case Kia Sunrise!