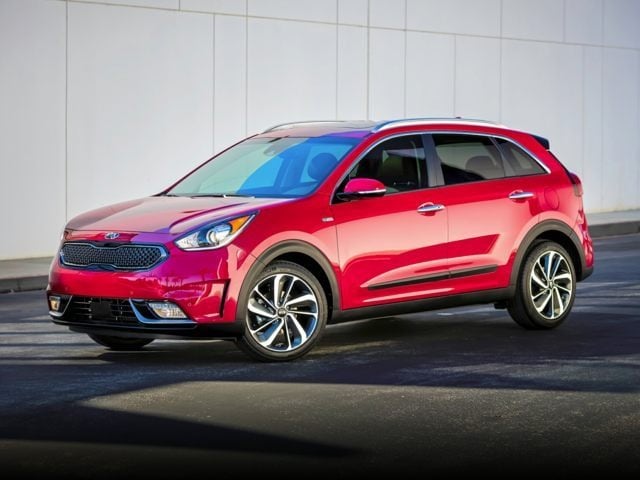 Discover the innovative Kia Niro and compare it to its competitors in Sunrise

In the ever-expanding auto market, the Kia Niro is truly one of a kind. Blending the efficiency of a hybrid with the utility and versatility of a crossover, the Kia Niro stands in a class unto itself. Of course, if you're looking into hybrid, crossover, or any other type of car here in the greater Fort Lauderdale, FL area these days, the first step you'll want to take is thoroughly researching your options. And no doubt the first question you'll want answered is, "How does the new Kia Niro stack up to its competitors?" Now, that's a tricky question given how unique the Kia Niro is. However, here at Rick Case Kia Sunrise, we consider ourselves to be something of automotive experts, which is why we've taken the liberty of comparing our Kia Niro to two vehicles we consider to be its closest rivals, the Toyota Prius and Nissan Rogue.
Kia Niro vs. Toyota Prius
Price: If you're like many drivers here in Sunrise, FL, you're not just looking for a car to suit your needs, but also one that fits your budget. Luckily, when you compare the Kia Niro and the Toyota Prius, you'll find that the Kia Niro is significantly more affordable with a lower starting MSRP than the Toyota Prius.
Cargo Space: Choosing a hybrid car can often mean sacrificing cargo space, but while the Toyota Prius may have a cramped cargo area, the Kia Niro is wonderfully spacious, offering a whopping 54.5 cubic-feet of cargo space.
Performance: Want to really enjoy your time on the roads of Hollywood, FL? If so, you'll find the Kia Niro offers more standard horsepower than the Toyota Prius.
Standard Features: Looking for a well-equipped hybrid car? The Kia Niro features a standard 7-inch Kia UVO infotainment system with support for Apple CarPlay and Android Auto, while Toyota Prius only has a standard 4.2-inch infotainment system without such features.
Comfort: Love a few extra upscale touches? The Kia Niro features available leather upholstery, making your daily drives around nearby Plantation much more comfortable. By comparison, the Toyota Prius only offers available imitation leather.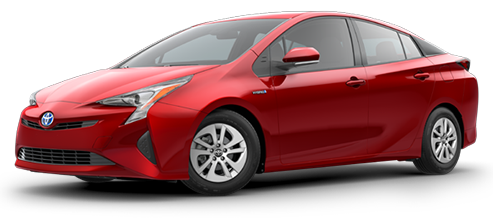 Kia Niro vs. Nissan Rogue
Price: Once again, if you're looking for a more economical option for your next car, the Kia Niro also has a lower starting MSRP than the new Nissan Rogue.
Fuel Economy: If you spend a lot of time driving between nearby Davie and Fort Lauderdale, FL, you know just how important it is to save on gas. And with better highway and city gas mileage than the Nissan Rogue, the new Kia Niro makes it easy for you to get where you need to go without spending too much money at the pump.
Convenience Features: If you're the type of driver who appreciates a few extra bells and whistles, you'll be happy to learn that the new Kia Niro has standard automatic headlamps. Unfortunately, the Nissan Rogue doesn't have a similar standard feature.
Technology: Want to keep your favorite mobile device charged up on the go? The Kia Niro features an available wireless charging pad for compatible mobile devices, while the Nissan Rogue lacks such a feature.
Comfort: Need a bit of help staying cool on warm days here in Sunrise, FL? The Kia Niro features available ventilated front seating, a feature that's unfortunately missing from the equipment list of the new Nissan Rogue.
Want to know more about what the Kia Niro has to offer? Stop by Rick Case Kia Sunrise to test drive the new Kia Niro today!