The Kia Telluride was recently named the 2020 North American Utility Car of the Year, and the Rick Case Kia Sunrise team couldn't be more thrilled! Design, outstanding features, and functionality were considered when deciding which SUV was the best in its class. In this blog post, we'll be taking an up close look at Kia's award-winning flagship SUV!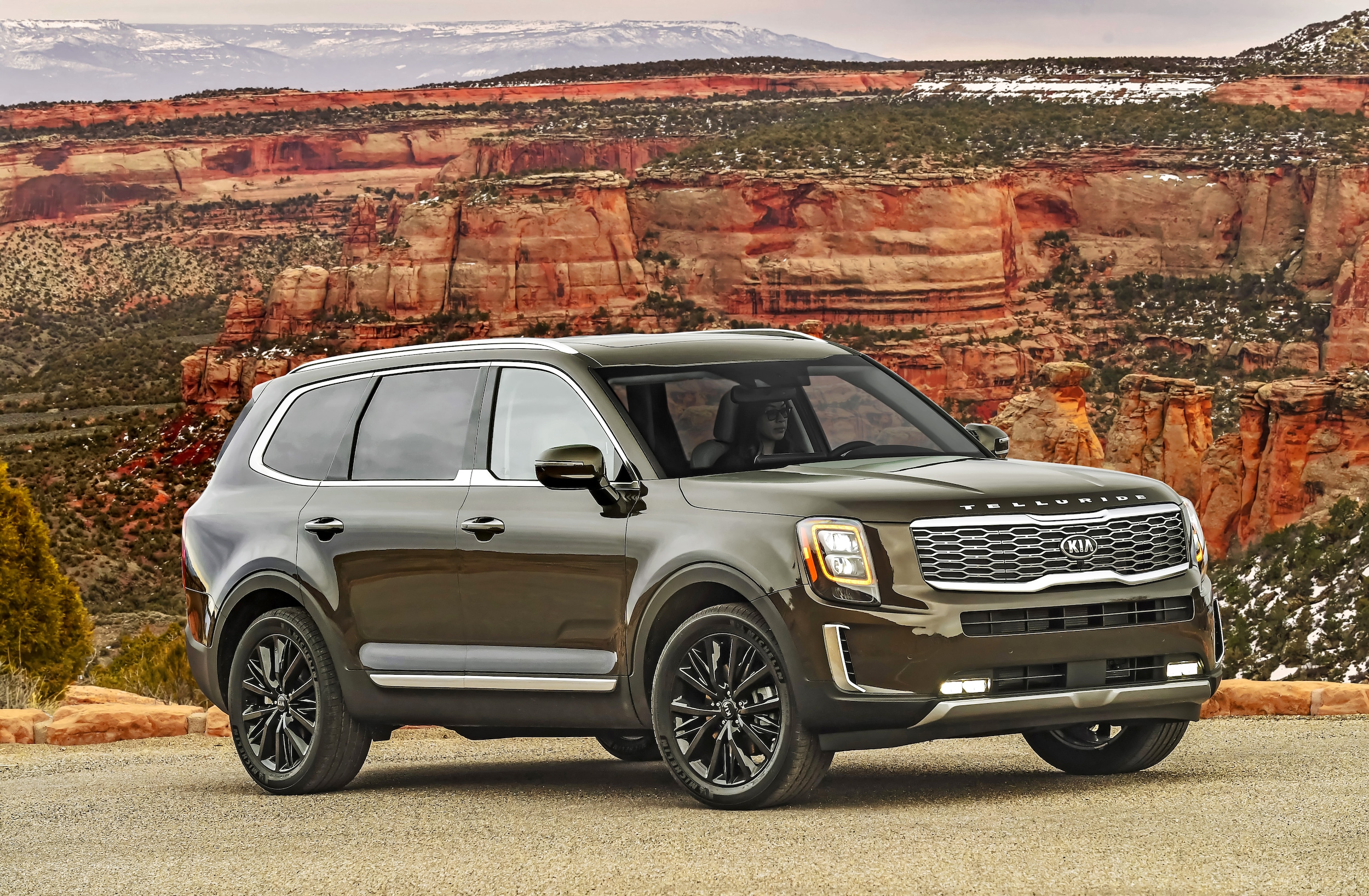 "The Telluride's interior layout and design would meet luxury SUV standards, while its refined drive train, confident driving dynamics and advanced technology maintain the premium experience," said Karl Brauer, Executive Publisher at Cox Automotive. "Traditional SUV brands take note: there's a new star player on the field."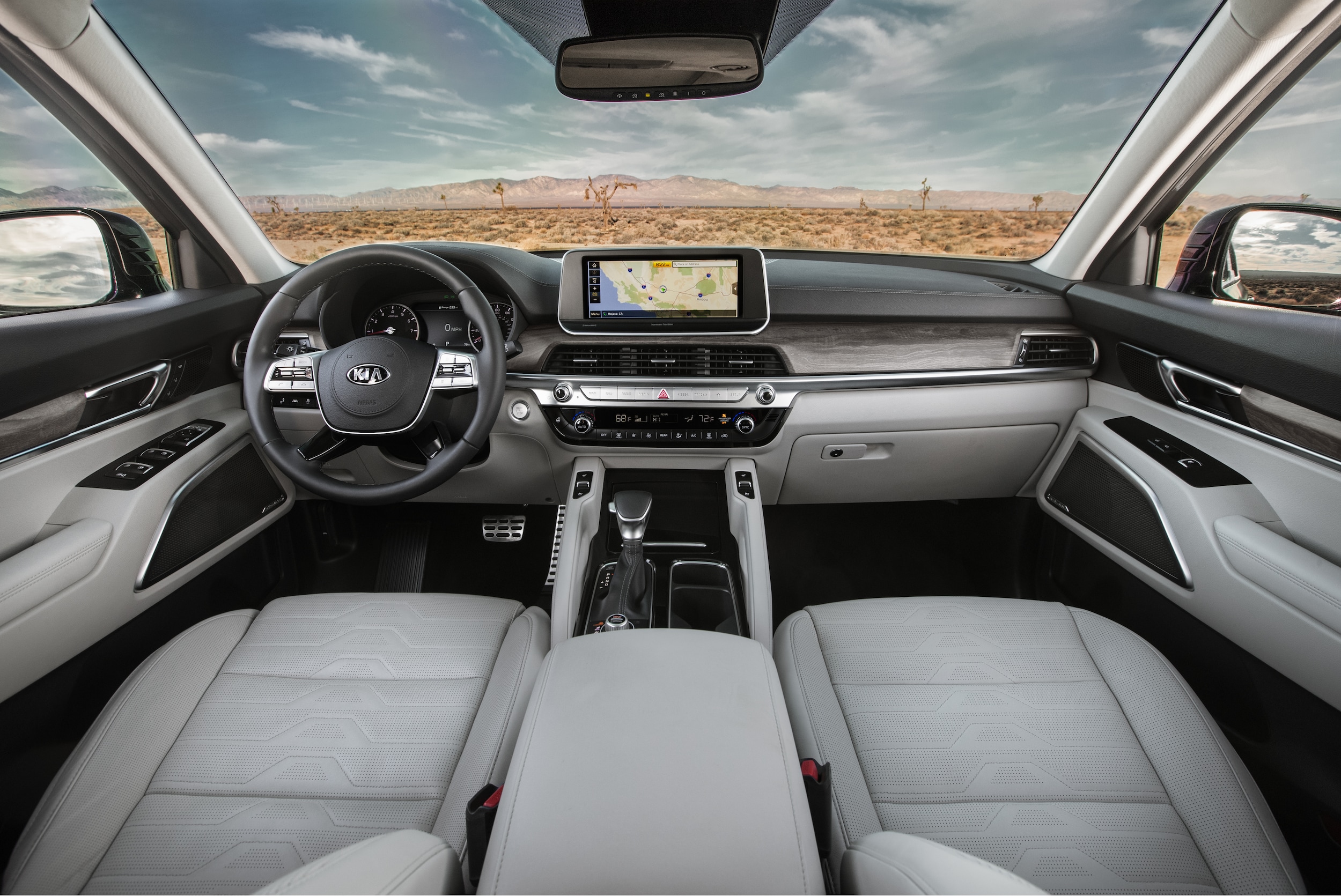 The Telluride hosts many amazing features that helped it reach the top of its class. With a towing capacity of up to 5,000 pounds and AWD available across all trims, it truly is the perfect vehicle for your next big adventure!
One of our favorite features is the power-folding rear seats, which unlocks a spacious 87 cubic feet of cargo space! It also offers rear climate control so the temperature can be separated between the front and back rows, keeping everyone comfortable. Apple Carplay and Android Auto come standard on the pristine 10.25" touch screen display. With up to 8 roomy seats available and multiple charging ports, every excursion will be a breeze!
With driver experience at the forefront, the 2020 Kia Telluride offers four driving modes: Eco, Sport, Comfort, and Smart.
Eco mode improves fuel economy, allowing you to go the extra mile for less on longer drives. All power is sent to the front wheels.
Sport mode makes for a more thrilling ride, truly making the most of your powertrain. 65% of the power goes to the front wheels, while the remaining 35% goes to the rear.
Comfort mode quiets the engine and loosens suspension to compensate for any rough patches on the road. In this case, 80% of the power is sent to the front, 20% to the rear.
Smart mode learns your driving behaviors and selects the mode you will most likely prefer at certain times. For example: throughout the work week, you might use eco mode to enhance your fuel economy on your commute to the office. On the weekends, you might use sport mode for a burst of fun. Smart mode will pick up on this and adapt to meet your every need!

Schedule your test drive today to see what makes the 2020 Kia Telluride the SUV of the Year!