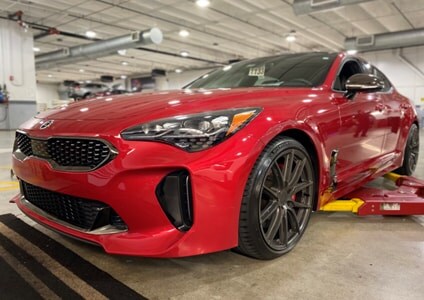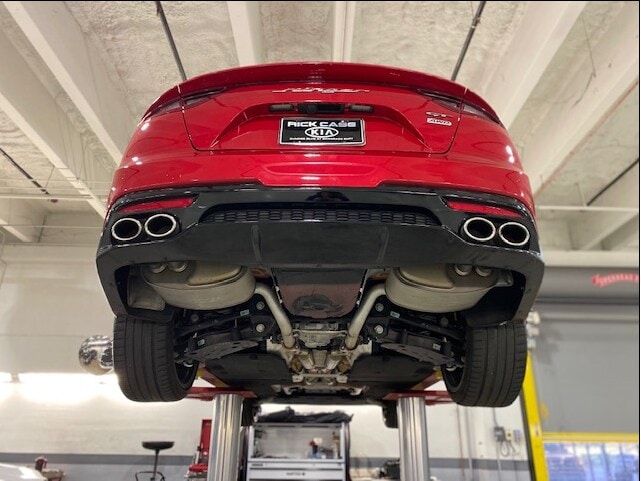 The 2019 Kia Stinger GT already comes with a remarkable stock exhaust system, but some owners are looking to enhance it's performance even more.
     In less than 2 hours, one of our skilled service technicians installed this 2019 Stinger GT with a stainless steel cat-back S-Type Exhaust System. Some of the key features of this particular system are the High-Quality 300 Series Austenitic Stainless Steel Catback Exhaust and Dual Quad Exhaust Split with 2.5" tubing. The Austenitic Stainless Steel allows for more resistance to corrosion, while the Dual Quad Exhaust increases power. 
       We offer a variety of exhaust for different sound levels, allowing you to choose the one that fits your specific needs.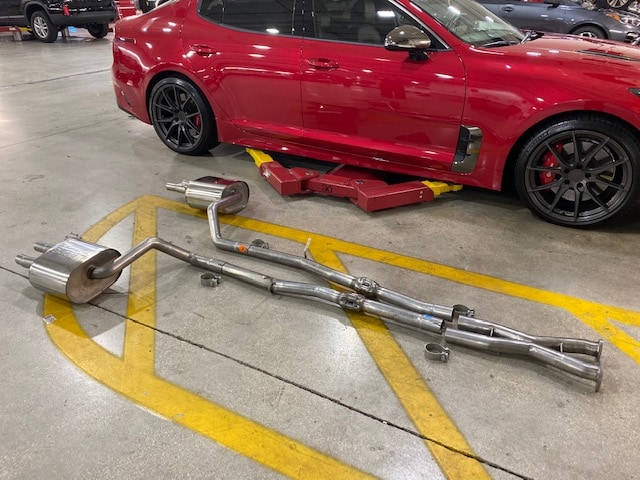 Customizing your cars exhaust system can help boost
 the horsepower and torque, as well as maximize the engine's   exhaust flow.
    A good exhaust flow allows for better fuel economy and   improved performance. It can also produce a more distinctive growling noise. 
    The exhaust customization process usually takes under two hours to complete.
     At Rick Case Kia Sunrise, we have a variety of customization options for your vehicle. This includes but is not limited to: upgrading blow off valves, carbon fiber wrapping, and cold air intake. 
    If you are interested in customizing your vehicle, contact Rick Case Kia Sunrise Service Department at
 (954) 715-7582. 
Watch the video below to see how it's done!