Kia has officially rolled out its latest vehicle, the 2021 Kia Seltos. It's a small SUV with big design, technology and versatility for miles! In this blog post, we'll be highlighting some of our favorite features of Kia's latest subcompact SUV!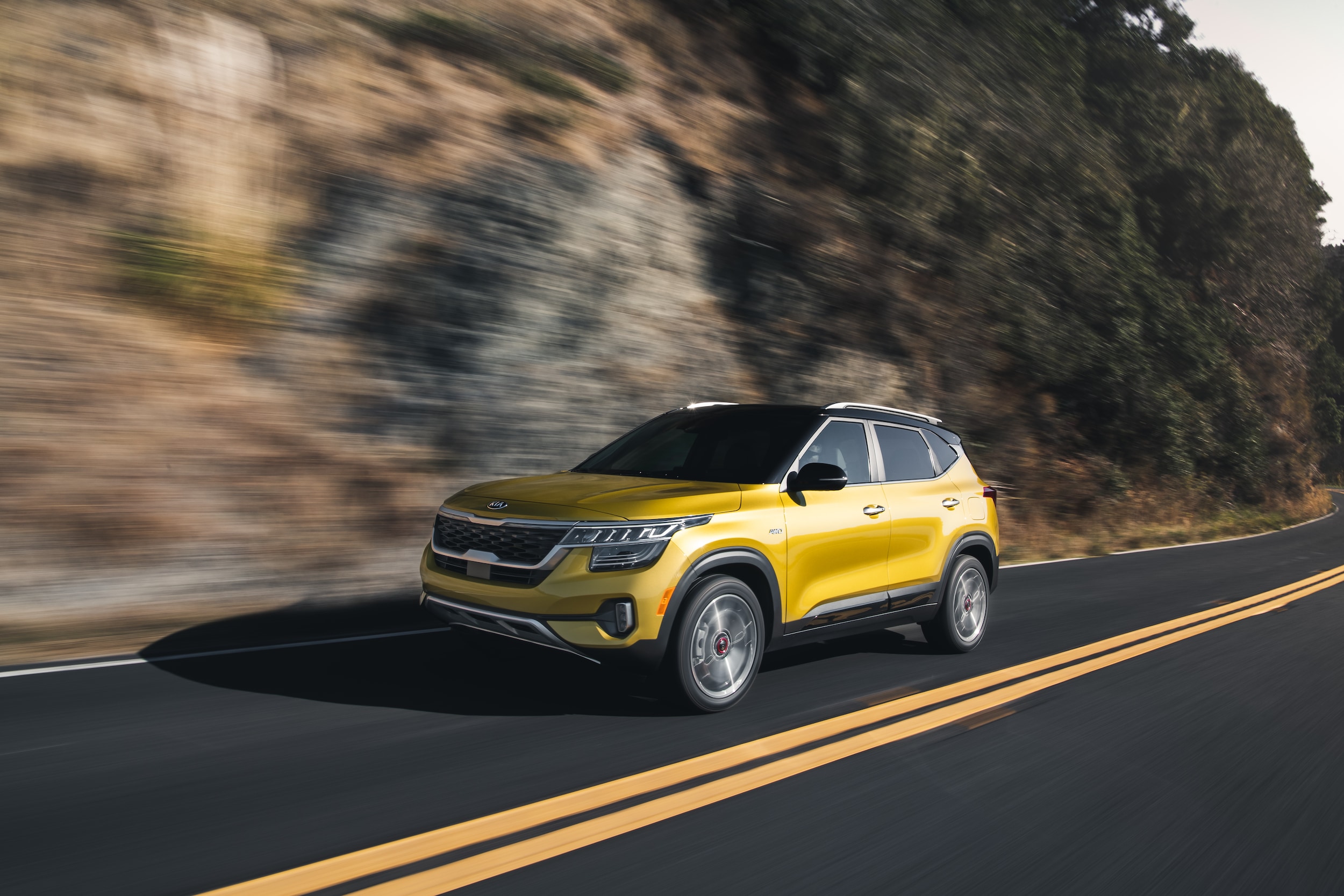 It's been said that great things come in small packages, and the Kia Seltos truly lives up to the old adage. Depending on the trim you select, the Kia Seltos houses two different engine options: a 2.0-liter four-cylinder and a turbocharged 1.6-liter four-cylinder, both available with AWD or front-wheel drive. The AWD system includes torque vectoring control with lock mode to keep your vehicle on track under difficult road conditions. By distributing power equally between the front and rear wheels, traction will be enhanced, as will your sense of control and safety.
The dashboard features a 10.25 inch color LCD touchscreen display equipped with Apply CarPlay and Android Auto, as well as a built in navigation system. Crystal clear sound comes through on an 8-speaker Bose system, complete with a digital amplifier and dynamic speed compensation. With all of these features (and more), your ride will be as fun as it is safe and secure!
Available in eight great colors: Back Cherry, Snow White Pearl, Steel Gray, Gravity Gray, Mars Orange, Neptune Blue, Dark Ocean Blue, and Starbright Yellow (shown above). For those that like an even more striking, sporty look, there are also two-tone options, adding a black or white roof.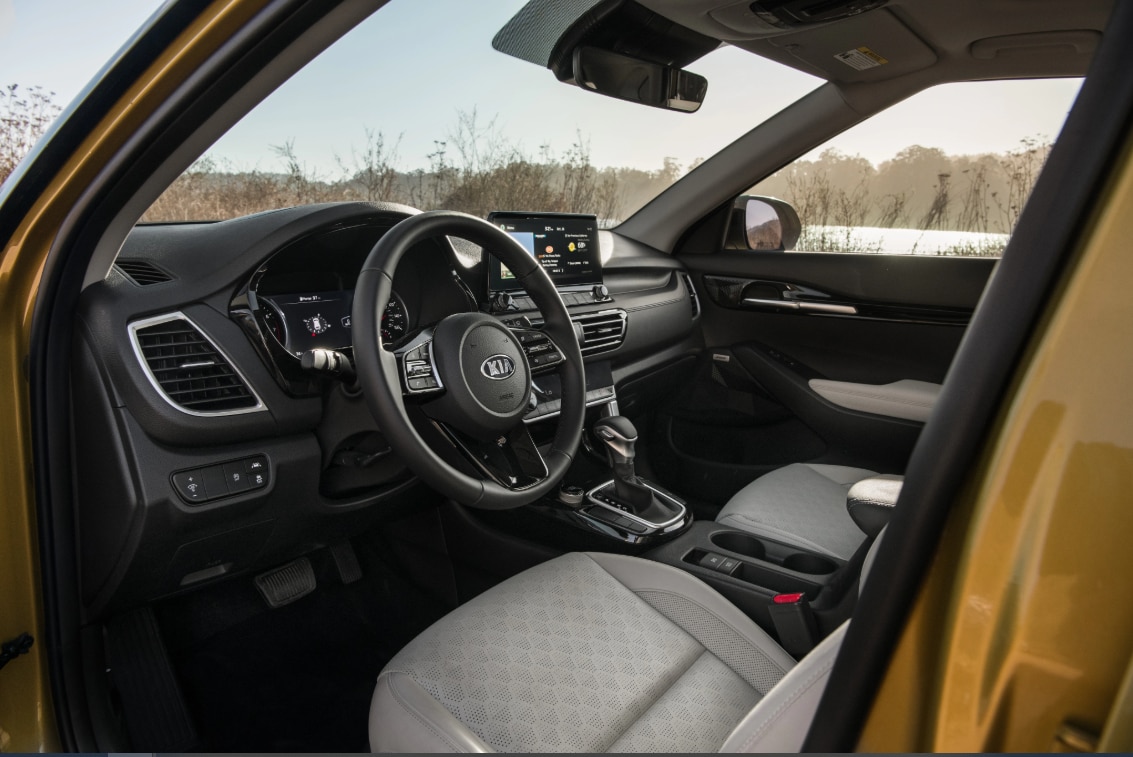 As a top of the line subcompact SUV, the Kia Seltos boasts many helpful driver assistance features. Blind Spot Collision Avoidance Assist detects objects in your blind spot and applies brake pressure. Forward Collision Avoidance Assist allows your vehicle to detect a potential collision and applies the brakes, reducing the risk of an accident.
Highway Driving Assist adjusts the cruising speed based on the vehicle in front of it and changing speed limits. Safe Exit assist alerts passengers if there is a car about to pass by them. Rear Cross-Traffic Collision-Avoidance scans for passing vehicles as you reverse. If there is any obstacle in the way, an audio and visual warning will go off, as well as potential braking if needed.
Visit our dealership today to test drive the 2021 Kia Seltos!